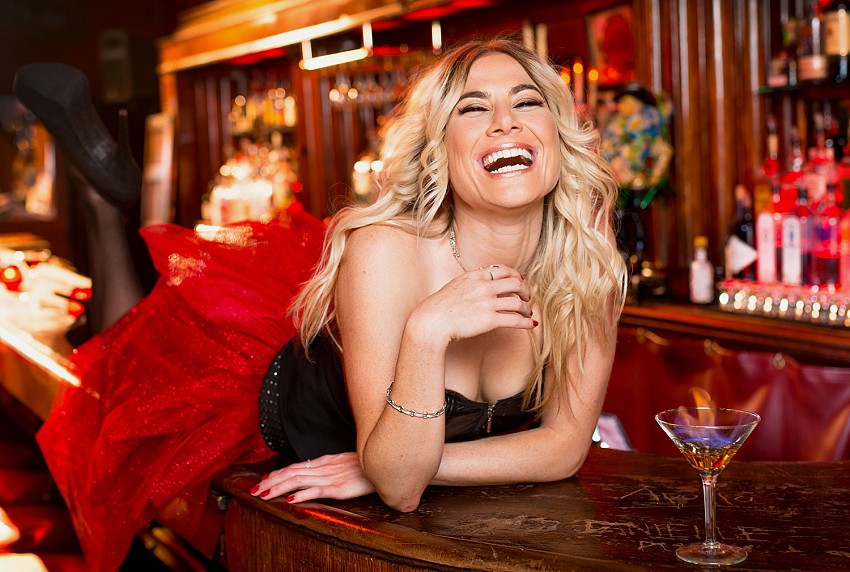 Shiragirl
Shiragirl
"Shiragirl… the Penny Lane of the Warped Tour—a veteran believer of the movement, who has lived a life of being almost famous." – Vice Magazine

Shiragirl crashed the Warped Tour in her pink RV to a rousing crowd response, and got invited on by tour founder Kevin Lyman. Shira and her band then came back with a pink box truck stage, that Lyman named the "Shiragirl Stage" and hosted over 200 female-fronted bands- including Paramore on their first tour. The next year, Joan Jett graced the stage and played guitar as Shira sang "Bad Reputation." Shira landed an MTV "Warpie Award" and a spot in the Rock N Roll Hall of Fame Warped Tour Time Capsule Exhibit; the press said Shiragirl "broke into the boys club, and made punk rock history."

Beyond Warped, Shiragirl rocked many stages across the US and Canada, including support slots for Rancid, NOFX, and Juliette Lewis—as well as spots on the Real World Brooklyn, Warped 2010 Tour Compilation ("Fight for It"), Fuse TV, Brooklyn/NYC/Baltimore/Philly Pride festivals, and Conquer Entertainment performances, including American Airlines Arena for over 25,000 people.

After years of touring with her all-girl band, Shira realized it was time to break out in a new direction. Shira then returned to Warped Tour as a solo artist with a new musical sound, highlighting her background as a trained dancer and in-your-face theatrical performer. Journalists and fans compare Shira's energetic onstage person to Gwen Stefani, Madonna, and Peaches. The show is complete with song, dance and spectacle. In 2014, the legendary Shiragirl Stage made a comeback, and was featured in the book "Misfit Summer Camp: 20 Years on the Road with the Vans Warped Tour."

Shiragirl continues to be at the top of her game. Shiragirl's song "All Night Long" was recently featured on Bad Girls Club on Oxygen TV. Her new video "RESIST" was shot at the Women's March. Most recently, Shira premiered her new one-woman show "Hot Dates" in the 2017 Hollywood Fringe Festival—featuring storytelling, comedy, song, and dance—and received a Producer's Encore Award. With new music and projects on the horizon, it is a frightening and exciting time to be making art in America.
VANS Pool Relay

W/ Amir K, Grant Cotter and Shiragirl

1:15 PM-2:15 PM